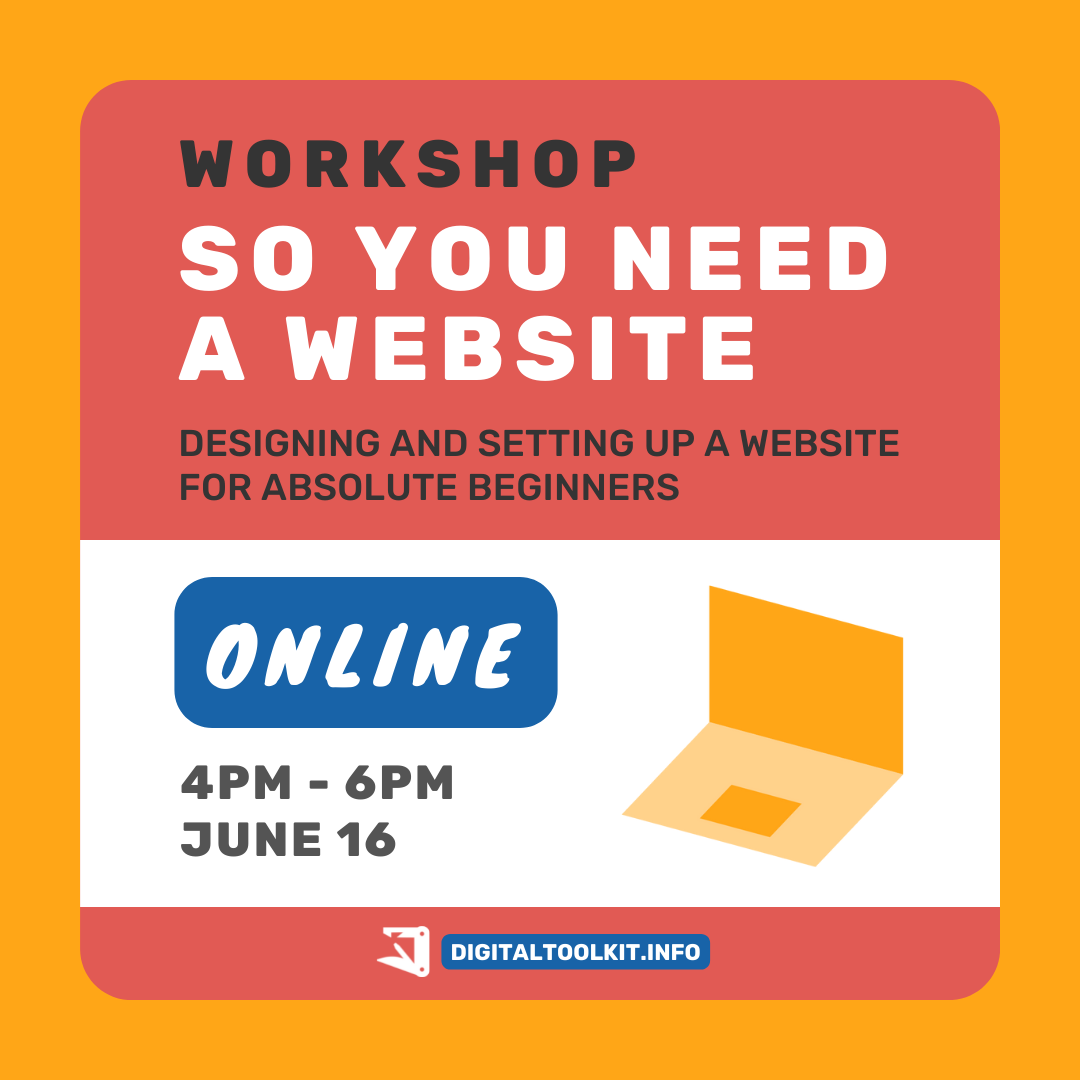 Date
16 Jun 2022
Expired!
So You Need A Website: designing and setting up a website for absolute beginners
Designing and setting up a website for absolute beginners.
About this event
When done right, a website can be your star marketing tool for your small business. But if you've been told you need a website, you've probably also been told how expensive and complicated they can be to set up and maintain, and it's all just starting to feel too difficult.
If that sounds familiar, have no fear: the Digital Toolkit team is here to help. In this hands-on, interactive workshop, we'll show you some of our favourite tools you can use to set up a website quickly and cheaply – no tech experience required. We'll also cover what you'll need to know to keep your new website up to date, how to talk to developers when you're ready for a bigger spend, and why you should care about all of this in the first place.
How it works:
Once you sign up, we'll send you a quick survey so we can see where you and your business are at in your tech journey. This lets us adjust the workshop to suit our participants and make sure we're not skipping the basics or spending too long on things you already know.
Bring along your laptop or preferred device – or ask us to provide one for you – and get settled in for our workshop. Each session will run in small groups with lots of mentors to give you support throughout the day.
We'll leave you with some simple checklists and resources to refer back to so you feel confident for next time.