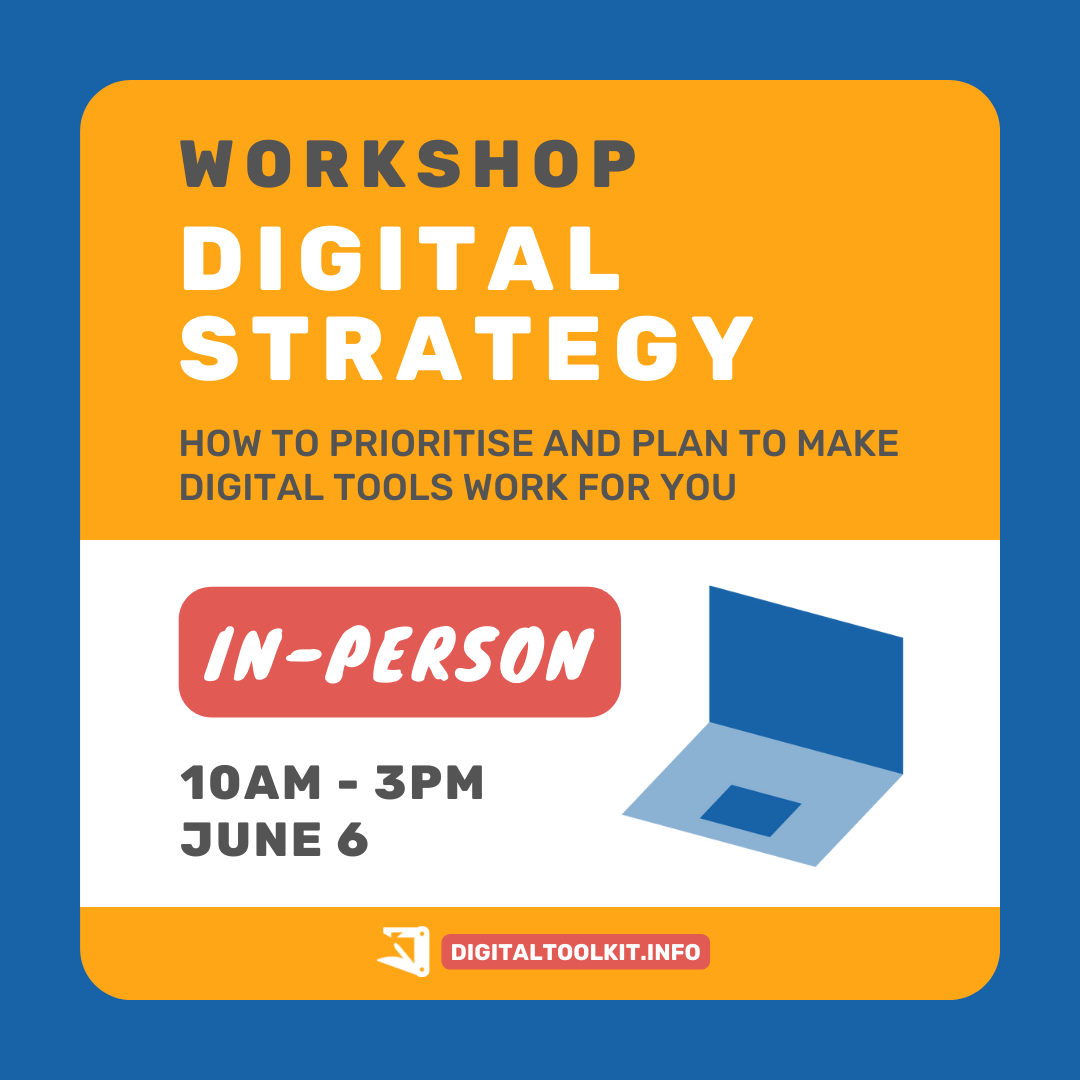 Date
06 Jun 2022
Expired!
Digital Strategy: how to prioritise and plan to make digital tools work for you
How to conquer tech fear and make digital tools work for you.
About this event
If you're ready to modernise your business but don't know where to start, Digital Toolkit has your back. We're showing local business owners how to make technology work for you, so you can run your business admin better and let you get back to the important stuff.
In this hands-on, interactive workshop, we're showing you how to form a digital strategy to start incorporating tech into the way you work. We'll give you a rundown of the possibilities and benefits of going digital, share our top tips for making the leap, and show you some of our favourite tools that can make a big difference to your small business right now.
How it works:
Once you sign up, we'll send you a quick survey so we can see where you and your business are at in your tech journey. This lets us adjust the workshop to suit our participants and make sure we're not skipping the basics or spending too long on things you already know.
Bring along your laptop or preferred device – or ask us to provide one for you – and get settled in for our workshop. Each session will run in small groups with lots of mentors to give you support throughout the day.
We'll leave you with some simple checklists and resources to refer back to so you feel confident for next time.